Wednesday Evening August 29, 2006
Gem of the Day: For today and its blessings, I owe the world an attitude of gratitude.
~Clarence E. Hodges~





See Vet Bills Paid for August of 2006 Totaling $33, 617.95

See Previous Vet Bills Paid by Small Paws Rescue in 2005 Totaling $438,467.30

See our 140 listings of 145 adoptable Bichons! (Some of these listings are of bonded pairs!)
See our 140 listings of 145 adoptable Bichons by Zip Code!

Fill out an online adoption application!

How to Become a Much Needed Small Paws® Rescue Foster Parent!
Information About Our Programs

Small Paws Rescue Outreach: Puerto Vallarta Mexico

The 2nd Annual Small Paws Rescue National Quilt!

Quilt Raffle Tickets $5.00 each
Add to Cart
The Volvo-for-Life Award!
Read how our nomination was chosen as a semifinalist and how this can benefit Small Paws Rescue!

VOTE HERE!
(Scroll down to "Oklahoma" and see Robin with her two Bichons, Chipper and Spunky Monkey!
They say you may vote as often as you like!)
Dear Small Pawsers,
Welcome to the newest members of our online mailing list, especially if you have seen us featured in one of our recently updated media articles , read about us in the best selling book "Chicken Soup for the Dog Lover's Soul", or if you saw Small Paws on the NBC Nightly News with Brian Williams!

Small Pawsers everywhere welcome you with open arms! We sincerely hope that you enjoy "Small Pawsing and reading Small Paws!"

If you are new to Small Pawsing®, this may look as if it is coming only to you but really it is going out to fellow Small Pawsers all across our country and in 20 foreign countries as well!
Adoption information is posted below. Turn up your speakers!
We have music for you!

If you missed our last newsletter, here it is. http://www.smallpawsrescue.org/pup3/august2906.html

This is a short note to let you know that both of our critically ill Bichons, both Baby Buttercup and Irving from Irving, SURVIVED THEIR RESPECTIVE SURGERIES. THANK YOU GOD.

Irving from Irving was nothing but skin and bones and was carrying around two HUGE bladder stones.



Meet 7 week old "Buttercup" is our 41st Heart Murmur Baby. She had a grade 6 heart murmur along with a leaking mitral valve, and both were corrected surgically this morning at Texas A&M University School of Veterinary Medicine. Do those people know how to do it or what?!

Buttercup came through with flying colors. The soft tissue surgeons were able to repair the hole in her heart and the small leak in her mitral valve.

The next 24 hours are critical for her of course but she made it through surgery.

Irving, too survived his surgery, but they did find a problem when they got inside.

He has been diagnosed with acquired portosystemic shunt disease. Here is more about it.

It basically means that there are multiple small tears in his liver, and, it is incurable. It is what caused the bladder stones to be there and they may come back later in his life.

The vets say he can live to maybe 6-7 years old. It will depend on how well his foods and meds are managed. It will be harder to find a home for him,. but I know God is watching over him, because he is alive and still with us tonight.

The next 24 hours are very critical for him, as well.

If you would like to help us with the expenses for either of these kidlets, this is more about it. Irving is going to be expensive, but he is alive and his legacy will be known by thousands all over the world. We understand that dog lovers in Japan, China, and Germany are sending him well wishes on the message boards.

This more about his bill.

From: mbrewster@eavi.com
To: Pup3@aol.com, Fuzzalot@aol.com


I have attached a PDF of the estimate for Irving's treatment at the Animal Diagnostic Clinic,
See PDF File
Download Free Adobe Acrobat Reader to be able to see the PDF File

The low estimate is $1,942.50 and the high estimate is $2,494.50. This is only for the sonogram and other tests, to get him stabilized, and for 4-5 days of ICU, depending on what he needs.

The Dallas Veterinary Surgical center is supposed to call me to give me an estimate for the surgery to remove the stones; I'll notify you as soon as I hear from them. (Editor's Note. They called. Estimate for bladder removal surgery and insertion of temporary feeding tube into the neck is an additional $2000.00. This is the same Surgical center that saved this little guy, remember Casper? The little one attacked by a big dog in Dallas, and was left to die in the road for three days, paralyzed, unable to get up?
This is a movie of little Casper after intricate spinal cord surgery. Watch him get up and walk! He is 100% healed now!

Dr. Melmed will keep Irving in ICU with 24 hour monitoring. The bill for the last two days at my vet came to $373.32 (that's after a 30% discount).

Dr. Melmed said that she expects Irving to make a full recovery!

So, we have little Irving, going under the knife tomorrow morning, first thing. This will cost us about $4400.00 to save this life.

I have always said that we can always make more money but we can never make more life.

But Irving's story doesn't stop here. Small Pawser Bayn Carlson spoke to some folks there today at the Irving City Hall.

"One thing I didn't mention to you today, Mr. XXX told me that all but one of the city counsel members are dog owners and lovers. If and when this hits the press, it will be very hard or very easy to pass a bond election for 6 mil. toward a new shelter facility in Irving. The city counsel will also be asking for resignations. This will be Irving's legacy, no matter what his outcome. We're praying everything goes as planned tomorrow. Regardless of what happens though, God is using this dog to help ease the plight of so many more."
To read about the whole unbelievable story of Irving from Irving, click here.
http://www.smallpawsrescue.org/pup3/august2606a.html

As you know, Buttercup is our 41st Heart Murmur Baby.

Dr. Gordon said there was no time to waste. Buttercup had to have this surgery ASAP because her heart is so enlarged it has no where else to go.

She made it through surgery! Her surgery will run between $2000.00 and $2700.00.


See Vet Bills Paid for August of 2006 Totaling $33, 617.95

Last night, Dave Hagadorn paid these vet bills, totalling $6,371.83 for just one week's worth of vetting for our Bichons. Notice the bill for $2424.95 to Grove Port Animal Hospital in Ohio. This is for the five puppy mill dogs that we got in about 3 weeks ago in just horrid condition.
If you are new to Small Paws Rescue and have any questions about who we are, they may be answered in the following links.

Guidestar.com (You will need to register to be able see all not-for-profit's info now. Guidestar has changed this to require everyone to register now. You can get the basic Guidestar service for free!)

Small Paws Rescue Mission Statement

Before and After Pictures
See Vet Bills Paid So Far for August of '06 Totaling $27, 246.12

See Vet Bills Paid in July of '06 Totaling $ 34, 695.83
See Vet Bills Paid in May 2006 totaling $40, 209.13

You may use your major credit card securely, at this site. This is our own credit card server. It is secure.
If you can't find a way to make your credit card work online, and we have your credit card on file already, please email Stephanie Hunter, at dancinblvd@sc.rr.com and let her know the amount of their donation to help these Bichons. Please, at the same time, copy me at pup3@aol.com so we will know what is coming in.

You may also call your credit card donation in to Janet at 508-801-3106. She is on Eastern Standard Time.
One of the ways you can help us is to donate your car, boat or motor home to Small Paws! We are now set up to sell these items on our Small Paws EBay Page!

This is an article with more about donating a motor vehicle to Small Paws!

Still yet another way you can help us is to Sign Up As a Small Pawser With IGIVE.COM! A portion of your purchases from major upscale retail stores will then come back to Small Paws and the Bichons! Benefit Small Paws Rescue Inc., Shop New Stores & Save (August 23, 2006)

Another way you can help Small Paws AND give a Birthday or Anniversary gift, is to make a donation in that person's name or honor. Please be sure to include a note so that person or family can be sent notification via a beautiful Small Paws Rescue card!
Here's another way to help SPR,donate shares of stock! This is a win-win situation for everyone. No taxes on the donation (for either you or SPR) and no broker's fees. This is a great way to dispose of those miscellaneous shares of stock you've been holding on to and put them to good use!

And remember, we also have Small Paws EBay!

<>
<>

Bronze Ebay

We are an Ebay Power Seller again, because we have maintained $1,000 a month in sales for a certain period. Thanks to everyone for getting us there, both donators and buyers.

We have many new items up for bid on the Small Paws Rescue Ebay site. Please see the great assortment below!

We are also registered with Mission Fish. Ebay sellers can donate percentages of their sales to Small Paws at listing time and Ebay will keep track of the donations and payments for them. Look for this symbol.

> >
Click on the ebay logo to see what is currently listed for Small Paws!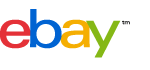 Details will follow soon!
Ebay Mission Fish Listings
Ebay Mission Fish Listings from Heidi!
<>
<>

We are always completely amazed at the generosity and kindness of Small Paws Supporters. The selection of items to sell we have had over the past months has been fabulous! We have many items in stock to list but are also always looking for new items for the next round. Email us if you have something to list.

THANKS!

Debbie Corkindale and Patti Newlin, the Small Paws Rescue Ebay Team

> >
From: spr_gift_shoppe@yahoo.com

In our Gift Shoppe we have brand new items for you!


See our NEW GIFT SHOPPE ITEMS THANKS TO LINDA LANGFORD OUR GIFT SHOPPE MANAGER EXTRAORDINAIRE!

DA SPR Logo MUGS are back in stock at the Small Paws Rescue Online Gift Shoppe!

1 Mug $14.99 includes shipping Add to Cart

2 Mugs shipping to same location $25.99 Add to Cart

4 Mugs shipping to same location $39.99 Add to Cart


Bichon Key Hook

Never loose your keys again!

Only $9.99 includes shipping to the USA and Canada Add To Cart




"I used to have money-now I rescue Bichons! Plaque 7x9 1/2

Don't we all know this feeling!

$29.99 Plus $4.05 shipping Add To Cart



From a Photo



To a cross stitch!

Do you or someone you know like to cross stitch? If so, this item might
be just the thing for you. Have your favorite photos converted into a
pattern that you can cross stitch. It can be a picture of your dog,
cat, child or anything you have a picture of that you would like to
cross stitch. You can support Small Paws Rescue and have fun at the
same time. 100% of the proceeds will go to SPR.
This would make a great gift for someone you know that likes to cross
stitch. You can buy the pattern or the pattern and the floss and give
it to them as a gift, or you can stitch it yourself first then give it
as a gift. When you are done, it can be framed or made into a pillow.
You will get a computer generated cross stitch pattern (not a kit). All
patterns are printed out for 18 count, but can be done in any size you
wish. The design is coded for DMC floss and will come on several
sheets of paper. All patterns are done in whole cross stitches.
Included with the pattern is an easy to read symbol key guide and a
color picture of your item. The pattern is printed in black and white
on a laser printer.
Daisy and Willy and their Mom Sally have given me permission to use
their picture as a sample. Above is the digital picture of them and
then how it will look after it is stitched. This pattern uses 68
colors and the finished size using 18 count canvas is 8 inches tall by
12 inches wide.
Remember 100% of the sale will go to Small Paws Rescue!
This can be yours for $15.99 includes shipping.

Custom Cross Stitch Pattern

Add to Cart

Graciously donated by Lori Berlin




Small Paws Rescue Belly Bands
Two Great New Designs

Durable silk screen on cotton/poly blend navy fabric
Lined with a coordinating soft flannel

We recommend using only with an incontinence pad
Machine wash, either machine dry on low heat, or air dry

Sm. 12-14 inches
Med. 15-17 inches
Lg. 18-20 inches

Only $14.99 Includes Shipping to the USA or Canada

Diana can do custom orders for tiny doggies, or big guys!

Please click on Add to Cart for the design that you want and you will then be given a choice of sizes.
After you choose your size hit recalculate and the item will add to your cart

Small Paws Rescue Saved my Life Belly Band Add to Cart
Support Small Paws Rescue Belly Band Add to Cart
The 2nd Annual Small Paws Rescue National Quilt!
Machine Quilting by Diane Piskur

100% of the proceeds from this quilt benefit

Small Paws Rescue

Drawing will be October 28th, 2006

at the Okie Bichon Bash

Raffle Tickets $5.00 each

Add to Cart

Come Visit Our Small Paws Rescue Store on CafePress!

From: dianamca@hughes.net

Hi Robin,
I've created a new section in our CafePress shop - The logo is different, lighter, and might appeal to more of our members.

You might want to mention it in the next newsletter you do - people getting ready for Summer events might enjoy some new logo wear.

Also, Buckwheat and Tina are featured on the first two SPR postage stamps, at just $19.99 a sheet.



http://www.cafepress.com/smallpawsrescue/1578193

Maybe it will help to raise some funds for when it's raining Bichons.

Diana

Please pray for these two Bichons. The next 24 hours are critical, and now Irving from Irving is a special needs child. We need a special home for this little one. All My Love, Robin

Prayer Requests
Subj: Please pray for lost dog
Date: 8/29/2006 9:09:38 AM Central Standard Time
From: bichonamama2@yahoo.com
To: Omalou@aol.com, pup3@aol.com

Please pray for the safe return of my friend's grand dog. The dog's Mom was in a very bad accident on Saturday night ( she rolled her car a couple of times). She told the paramedics that her dog was in the car but they said they didn't see the dog and went on to care for the Mom. The Dad and Grandmother are frantic! The dog did have a collar with tags on! He has called all the shelters and vets in the area and the police. I know what power the mspw prayers can do so please pray and pray again. My friends dog was diagnosed with lymphoma last month and the thought of losing both dogs in such a short time has her devastated. The accident was at 121 and Coit Rd near Dallas Texas. Thanks Carol Taylor


Carol Coons Taylor>

<Subj: Prayer Request
Date: 8/28/2006 12:11:07 PM Central Standard Time
From: shaggydog013@yahoo.com
To: pup3@aol.com

Robin:

I am praying this morning for Little Irving and Summer Simone.

It is so much easier for me to ask for prayer for someone else than for myself, but that is why I'm writing you this morning. I need to ask the SPR Mighty Mighty Prayer Warriors to pray for me. I have been diabetic (and not a very good one) for 47 of my 52 years of life. By the Grace of God I have lived through a coma and quadruple bypass surgery. My last bloodwork indicates that I am in severe kidney failure at 18% function. Dialysis is started at 10-15%. Unless I can lose weight, I will not be a candidate for transplant. I get more bloodwork tomorrow and see my nephrologist next Tuesday.

I believe that God can heal/improve my kidney function. And I believe in the Power of Prayer. Maybe with so many people praying for me He won't say no. I want you to know that I am not afraid to go home. However, I'm not quite ready to leave my wonderful husband, Pat. He is so afraid that I will leave him and there will be no one left to take care of him. Even though we have two children, he doesn't think either one of them will.

Blessing to all,
Ruth Cook>



Always remember.
No matter what you have done, or where you have been, God loves you more than anyone else ever has and more than anyone else ever will.


For Those Broken of Heart from the Loss of a Beloved Pet
Gospel CD: It's A God Thing!
Singing for Small Paws®
The Heart Murmur Repair Bichons Reunion Page
Small Paws® Rescue: Bichons Available for Adoption
Fill out an online adoption application!
Small Paws® Rescue: The Gift Shoppe
Small Paws® Rescue: Visa, Master Card, American Express, Discover Card
ONLINE APPLICATION TO BE A FOSTER PARENT OR VOLUNTEER!
(All recipients of the Small Paws Rescue newsletter receive it voluntarily. Small Paws never gleans e-mail addresses from other e-mail lists. Small Paws never solicits e-mail addresses or shares them with other "lists" or organizations.)