Saturday Morning August 26, 2006
Gem of the Day: The man who removes a mountain begins by carrying away small stones.
~William Faulkner~


If you would like to forward our Small Paws newsletters to friends or family, please feel free to do so!



Meet 7 week old "Buttercup". She is our 41st Heart Murmur Baby. She has a grade 6 heart murmur. Because she weighs only 2 pounds she is too small to be coiled at Texas A&M.

They can do the crack the chest open surgery. (ligation)
We also have to raise funds for her in full, before we can send her into a $2700.00 surgery.
See Vet Bills Paid So Far for August of '06 Totaling $27, 246.12

See Previous Vet Bills Paid by Small Paws Rescue in 2005 Totaling $438,467.30

See our 140 listings of 145 adoptable Bichons! (Some of these listings are of bonded pairs!)
See our 140 listings of 145 adoptable Bichons by Zip Code!

Fill out an online adoption application!

How to Become a Much Needed Small Paws® Rescue Foster Parent!
Information About Our Programs

Small Paws Rescue Outreach: Puerto Vallarta Mexico

The 2nd Annual Small Paws Rescue National Quilt!

Quilt Raffle Tickets $5.00 each
Add to Cart
The Volvo-for-Life Award!
Read how our nomination was chosen as a semifinalist and how this can benefit Small Paws Rescue!

VOTE HERE!
(Scroll down to "Oklahoma" and see Robin with her two Bichons, Chipper and Spunky Monkey!
They say you may vote as often as you like!)
Dear Small Pawsers,
Welcome to the newest members of our online mailing list, especially if you have seen us featured in one of our recently updated media articles , read about us in the best selling book "Chicken Soup for the Dog Lover's Soul", or if you saw Small Paws on the NBC Nightly News with Brian Williams!

Small Pawsers everywhere welcome you with open arms! We sincerely hope that you enjoy "Small Pawsing and reading Small Paws!"

If you are new to Small Pawsing®, this may look as if it is coming only to you but really it is going out to fellow Small Pawsers all across our country and in 20 foreign countries as well!
Adoption information is posted below. Turn up your speakers!
We have music for you!

If you missed our last newsletter, here it is. http://www.smallpawsrescue.org/pup3/august2506.html
This is a special Saturday edition of the Small Paws Rescue Newsletter Network.

Thanks to those of you who are helping us to save three Bichon lives right now!

We are maybe 1/4 of the way there.

First of all, we have the 15 year old from Northern California in our custody tonight! Her name is Mimi!

All she would say is "See there? I TOLD ya I was a Bichon!" (The shelter had her listed as a poodle.)

This is from Small Pawser, Ulrik Lang of Alameda, Ca.

Ulrik went today and whisked this little girl, wrongly accused of being of the poodle persuasion, into safety. If she had been a poodle, it would have been ok because we would have called in Poodle rescue. But she is as much Bichon as you or I, I tell you! Poodle-my-eye.

Small Pawser Pamela Bach has offered to pay airfare and foster this little girl!

Subj: Re: Ulrik and Jackie! We have a foster home for the 15 year old in No Ca!
Date: 8/25/2006 9:39:52 PM Central Standard Time
From: puhmuckel@hotmail.com
To: Pup3@aol.com

She is beautiful; moves around without any problems, goes up stairs as well as down, is housetrained and her teeth look pretty good. She is extremely alert and curious. I see no obvious health concerns at all.

As of her age; if she is 15 I want to look like her in my old age.

She needs to loose some weight (maybe 3 pounds) she is thick in the hips and the abdomen. She eats well and gets along with other dogs. Appears to be hard of hearing a bit.

She has been to the Spa, went collar shopping and then the photo shoot,what a day.

I will get her shots and physical done this Monday. (have to work 12 hours on Sat and Sun).

Thanks Everyone

Ulrike>

Then about little Irving from Irving, Texas.

The shelter won't let him go until next THURSDAY. The supervisor returns on Monday and we are going to give it all we have to ask her to please allow us take him now, since he has something going on in his urinary tract, and needs to see the dogtor! So many of you have been touched by his story!

Linda Kilby, one of our North Texas Volunteers is going in the morning to that shelter to check up on him. They probably would do better to just hand him over now, than to see our faces up there every day. No one is coming for him. He was an owner turn in to the shelter!


Irving from Irving, Tx. He has been shaven down except for his head. He also appears to have a urinary tract problem as he drips. He is VERY skinny. He is scared and shaking like a leaf.

Lastly, we have this little tiny girl who needs our help to survive.


Meet 7 week old "Buttercup". She is our 41st Heart Murmur Baby. She has a grade 6 heart murmur. Because she weighs only 2 pounds she is too small to be coiled at Texas A&M.

They can do the crack the chest open surgery. (ligation)
We also have to raise funds for her in full, before we can send her into a $2700.00 surgery.

We have some matching donation challenges for you on this beautiful Saturday morning! This is a way to make your donations go even further! If the challenger's challenge is met, they will fulfill their end of the bargain, and with your help, we have doubled the amount of their donation challenge!

The first one is from Patty Shearer from Houston, Tx. and it is a challenge for $500.00! Thank you Patty, so much! You can respond to any of these challenges in part or in whole!

Subj: Re: Donation for Irving and The 15 yr old "Bichon - Poodle" in California
Date: 8/25/2006 3:24:16 PM Central Standard Time
From: txbichons@yahoo.com
To: Pup3@aol.com

Robin I would like for you to issue a challenge for $500.00. Make if from all the older dogs that have given so much and ask for so little. I know my older guys would give up treats for these guys that need care. Love, Patty>

Next, we have this from Linda in Ohio! This challenge is for $100.00! Than you Linda!

Subj: Re: Our 41st Heart Murmur Puppy. 2 pounds. 7 week old female. Help.
Date: 8/25/2006 8:16:25 AM Central Standard Time
From: Goldylegs@aol.com
To: Pup3

Robin- I want to put out this challenge to all of us who have ever had a fluff make us smile with their antics or feel loved by their companionship to open their hearts to our current need. Hope this helps.

Linda E. Goldstein>

The next matching challenge donation is for $100.00 and is being issued by Jane Robinson! Thanks so much Jane!

Subj: Re: Our 41st Heart Murmur Puppy. 2 pounds. 7 week old female. Help.
Date: 8/25/2006 12:18:13 PM Central Standard Time
From: janemk@cox.net
To: pup3@aol.com

Hi Robin

Watching that NBC news clip about the puppy mills had me in tears, imagining Daisy there. I would like to issue a $200 challenge to everyone who has a puppy mill baby. Please charge my American Express card on file. Good luck raising the funds for Buttercup and Irving.

Jane Robinson>

Next , we have this challenge for $100.00 from Renee Zinck from Edmond, Oklahoma! Thank you Renee!

Subj: Challenge
Date: 8/25/2006 9:53:48 PM Central Standard Time
From: crochetz@aol.com
To: pup3@aol.com

Hi! My bichon baby girl, Candy, who went to the Rainbow Bridge on July 25, at the age of 14. It's
also in thanks for Rory, whom we adopted from Small Paws 2 years ago, and who
helps with my grief.

I challenge everyone with a baby to hold, human or pet, to give what they can.

Love,

Renee>

And we have this matching donation for $50.00 from Elaine Kelly! Thanks so much, Elaine!

Subj: Re: Our 41st Heart Murmur Puppy. 2 pounds. 7 week old female. Help.
Date: 8/25/2006 1:40:20 PM Central Standard Time
From: BichonMom2x@aol.com
To: Pup3

<I wonder if I am communicating it to you well enough. I wonder if I am
showing the pictures you needs to see to understand the medical issues
with each Bichon.


All I can do is tell you about the need, and pray that your heart is
touched to help them. I'll issue all matching donations that come in,
and I do hope that some come in.>

Dear Robin,

Yes, you are coming in LOUD AND CLEAR from your heart to ours.
I'm sending a check for $50 for either Buttercup or Irving. I feel
like the mother in "Sophie's Choice" so you decide.
I want to issue a challenge to anyone who has ever had a fluff in
desperate need of medical attention and was blessed to have the money
needed to help them. Can you match even $50 for one of these little
orphans who don't have a hu-mom or hu-dad (yet) who loves them enough
to pay for the help they need? I'm not wealthy either. In fact, I'm
getting laid off next month! So what's your excuse? Together we can do
it!

Elaine
for Heather - a grade 5 crack-the-chest heart murmur puppy, now in her
8th year of giving me unstoppable love

feel free to post>

Next, Stephanie Hunter, the Small Pawser who takes your credit card donations, issues this challenge in honor of all senior fluffs! Aww...thanks Steph!

Subj: RE: Our 41st Heart Murmur Puppy. 2 pounds. 7 week old female. Help.
Date: 8/25/2006 1:52:30 PM Central Standard Time
From: dancinblvd@sc.rr.com
To: Pup3@aol.com

I would like to challenge everyone to donate $5 in honor of their senior fluffs ! For the 15 year old in California. I'm sending in $5 per senior fluff $10 for mine, please challenge others to do the same in honor of
their senior fluffs. My Marley is going to be 15 next month and my Dudley will be 16 in December. I almost lost them a few months ago with going thru major surgery I can't bear to think of the 15 yr old in Ca.. I'm donating $10 in their honor, Love STEPH >

And lastly, wonderful Mary Hurley, who always comes through for these Bichons has this note she has asked me to send out.

Subj: Challenge
Date: 8/25/2006 12:55:05 PM Central Standard Time
From: fuffernut@yahoo.com
To: pup3@aol.com

Dear Fellow Small Pawsers,

Yes, August is a popular vacation month, but come on - 5 responses out of
thousands of us? SPR has been so successful and able to save so many bichon
lives because of our strength in numbers and not having to rely on just a few
people giving extraordinary donations to stay afloat. The SPR newsletters
aren't written just for your entertainment (although it's wonderful when one IS
purely a happy update on a rescue story!) - they're written to inform you of
what's going on with the latest rescues and what the financial status is
relative to those latest rescue needs.

I know money is very tight for a lot of us (myself included) and gas prices are
taking their toll on most of our wallets, too, but easily a third or half of
our SPR list has $5 or $10 to spare or you wouldn't have PC's to be reading
these newsletters. 2000 people giving just $5 each in these crunch times is a
quick $10,000! As Robin always says, NO AMOUNT IS TOO SMALL, so PLEASE, let's
help out these precious bichons in desperate need!

Mary, Mom to SPR rescue Tanzi>

We don't have a lot of time here. Buttercup is traveling down to Texas tomorrow. Rosie Welch is going to foster her, about 30 minutes from Texas A&M, until we can raise the funds for her surgery, and also in hopes of trying to grow her a bit.

If you are new to Small Paws Rescue and have any questions about who we are, they may be answered in the following links.

Guidestar.com (You will need to register to be able see all not-for-profit's info now. Guidestar has changed this to require everyone to register now. You can get the basic Guidestar service for free!)

Small Paws Rescue Mission Statement

Before and After Pictures
See Vet Bills Paid So Far for August of '06 Totaling $27, 246.12

See Vet Bills Paid in July of '06 Totaling $ 34, 695.83
See Vet Bills Paid in May 2006 totaling $40, 209.13

You may use your major credit card securely, at this site. This is our own credit card server. It is secure.
If you can't find a way to make your credit card work online, and we have your credit card on file already, please email Stephanie Hunter, at dancinblvd@sc.rr.com and let her know the amount of their donation to help these Bichons. Please, at the same time, copy me at pup3@aol.com so we will know what is coming in.

You may also call your credit card donation in to Janet at 508-801-3106. She is on Eastern Standard Time.
One of the ways you can help us is to donate your car, boat or motor home to Small Paws! We are now set up to sell these items on our Small Paws EBay Page!

This is an article with more about donating a motor vehicle to Small Paws!

Still yet another way you can help us is to Sign Up As a Small Pawser With IGIVE.COM! A portion of your purchases from major upscale retail stores will then come back to Small Paws and the Bichons! Benefit Small Paws Rescue Inc., Shop New Stores & Save (August 23, 2006)

Another way you can help Small Paws AND give a Birthday or Anniversary gift, is to make a donation in that person's name or honor. Please be sure to include a note so that person or family can be sent notification via a beautiful Small Paws Rescue card!
Here's another way to help SPR,donate shares of stock! This is a win-win situation for everyone. No taxes on the donation (for either you or SPR) and no broker's fees. This is a great way to dispose of those miscellaneous shares of stock you've been holding on to and put them to good use!

And remember, we also have Small Paws EBay!

Bronze Ebay

We are an Ebay Power Seller again, because we have maintained $1,000 a month in sales for a certain period. Thanks to everyone for getting us there, both donators and buyers.

We have many new items up for bid on the Small Paws Rescue Ebay site. Please see the great assortment below!

We are also registered with Mission Fish. Ebay sellers can donate percentages of their sales to Small Paws at listing time and Ebay will keep track of the donations and payments for them. Look for this symbol.
Click on the ebay logo to see what is currently listed for Small Paws!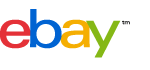 Details will follow soon!
Ebay Mission Fish Listings
Ebay Mission Fish Listings from Heidi!
We are always completely amazed at the generosity and kindness of Small Paws Supporters. The selection of items to sell we have had over the past months has been fabulous! We have many items in stock to list but are also always looking for new items for the next round. Email us if you have something to list.

THANKS!

Debbie Corkindale and Patti Newlin, the Small Paws Rescue Ebay Team
DA SPR Logo MUGS are back in stock at the Small Paws Rescue Online Gift Shoppe!

1 Mug $14.99 includes shipping Add to Cart

2 Mugs shipping to same location $25.99 Add to Cart

4 Mugs shipping to same location $39.99 Add to Cart


"I used to have money-now I rescue Bichons! Plaque 7x9 1/2

Don't we all know this feeling!

$29.99 Plus $4.05 shipping Add To Cart



Static Cling Decal
8 x 3 3/4

Only $ 6.49 Includes shipping Add To Cart




Small Paws Rescue Belly Bands
Two Great New Designs

Durable silk screen on cotton/poly blend navy fabric
Lined with a coordinating soft flannel

We recommend using only with an incontinence pad
Machine wash, either machine dry on low heat, or air dry

Sm. 12-14 inches
Med. 15-17 inches
Lg. 18-20 inches

Only $14.99 Includes Shipping to the USA or Canada

Diana can do custom orders for tiny doggies, or big guys!

Please click on Add to Cart for the design that you want and you will then be given a choice of sizes.
After you choose your size hit recalculate and the item will add to your cart

Small Paws Rescue Saved my Life Belly Band Add to Cart
Support Small Paws Rescue Belly Band Add to Cart
---
The 2nd Annual Small Paws Rescue National Quilt!
Machine Quilting by Diane Piskur

100% of the proceeds from this quilt benefit

Small Paws Rescue

Drawing will be October 28th, 2006

at the Okie Bichon Bash

Raffle Tickets $5.00 each

Add to Cart

Come Visit Our Small Paws Rescue Store on CafePress!

From: dianamca@hughes.net

Hi Robin,
I've created a new section in our CafePress shop - The logo is different, lighter, and might appeal to more of our members.

You might want to mention it in the next newsletter you do - people getting ready for Summer events might enjoy some new logo wear.

Also, Buckwheat and Tina are featured on the first two SPR postage stamps, at just $19.99 a sheet.



http://www.cafepress.com/smallpawsrescue/1578193

Maybe it will help to raise some funds for when it's raining Bichons.

Diana>

Ok, that's where we are for now.

If you have adopted one of the 5700 plus Bichons that have been rescued and placed in loving homes by Small Paws in the last 8 years, someone else, probably a complete stranger, helped to pay for the vet bills and care of your Bichon.

Is it possible for you to repay the favor in kind, for another Bichon, who was in the same place yours was, before yours became their forever home?

We do not want to run you short if you are on a fixed income.

If you aren't able to help right now, we ask you to please pray that someone else is able to help.

Prayer can move mountains. I've seen the power of prayer in my own life, and in the lives of hundreds of you and your Bichons. Never discount the amazing miracle healing power of prayer. It's a hotline to God. Extra power, just ours for the taking. It's free. You can pray anywhere. God hears you in the deepest cave or on the highest mountain.

No matter who you are, what faith you may or may not practice, God hears us all. He knows when we call out to Him from the depths of our souls, and I believe when this many people call out to God, on behalf of these precious white furry beings, miracle are bound to happen!

Remember, God tells us that He will give us the desires of our hearts.

Psalms 37:4 Delight yourself also in the LORD, And He shall give you the desires of your heart.

I know our heart's desire is to help these Bichons in need, and never to leave one of them to die alone and scared, all because we didn't have the funds to help them. They are love and light. One of God's gentle creatures. One of the most spectacular creations of all!

Thank you God, for creating these precious souls to fill our hearts with joy immeasurable! All My Love, Robin

Prayer Request

Subj: Lost pup
Date: 8/21/2006 9:53:41 AM Central Standard Time
From: Kathy.Moore@purchasing.alabama.gov
To: Pup3@aol.com

Dear Robin,

A friend that I work with Becky who has a rescued Beagle that has been severely abused in a prior home. Her name is Duchess and she followed another pet that Becky has, as he dug out under the fence. The first pet returned home, but little Duchess has not. A couple of years ago, Duchess got out and was gone 7 weeks. Becky lives in the country, and Duchess could get in all kinds of trouble. Becky knows Small Paws and the Prayer Warriors, and has requested they keep Duchess in their prayers. Please ask them to pray for Duchess' safety and her return home.

Thank you, Robin.

Kathy Moore
Alabama Team Leader
Mom to Bailey, Casey, Daisy, Frankie and little Bubba



For Those Broken of Heart from the Loss of a Beloved Pet
Gospel CD: It's A God Thing!
Singing for Small Paws®
The Heart Murmur Repair Bichons Reunion Page
Small Paws® Rescue: Bichons Available for Adoption
Fill out an online adoption application!
Small Paws® Rescue: The Gift Shoppe
Small Paws® Rescue: Visa, Master Card, American Express, Discover Card
ONLINE APPLICATION TO BE A FOSTER PARENT OR VOLUNTEER!